Discussion Starter
·
#1
·
as most are probably aware, former US president (#41) George H.W. Bush recently passed away. there was a national service in Washington DC that was followed by a Family service in his Home town of Houston.
it was announced that he would be transported to his final resting place at his presidential Museum and Library on the grounds of Texas A&M university in College Station TX some 70 miles away via a funeral train that would be pulled by a locomotive that had been numbered and painted in his honor back in 2005 to mark the opening of his Museum and library. that locomotive had been stored protected in that presidential paint scheme for 13 years just for this job.
there have been a hand full of presidential funeral trains in the past but none pulled by locomotive named for them before hand. it has been 50 years since the last time there was a presidential funeral train, and there is no telling when or if there will be another one.
the route was known and the time of departure and time of arrival at destination were published making it easy to know the route it was taking so I knew I had to go down and watch it.
you may be asking, "what does that have to do with a BMWG310 forum?"
I posted a shout out to the group I ride with and got two others to join me in a ride down to se it and I took my wee little GS.
it was a 198 mile ride down and unfortunately a chilly and wet gloomy day with misty to steady rain for nearly the whole day.
I had plotted a pretty direct was down via secondary highways and some Farm to market B roads. what I failed to factor in was that despite there being several towns listed on map along the way most did not have gas available. as we headed south on hwy 39 distance to next available gas showed to be 30 miles , and the range remaining on the 310GS display showed 35 miles remaining in the tank. so it looked tight but no problem. unfortunately I was down to 5 miles remaining on the dash with three to go to the gas station. we roll into town and the gas station was a propane dealer!!
here we were in a tiny town, no Gasoline (petrol) station in sight, I ask the receptionist at the propane dealer and the closest gas station is 7 miles away, I was showing two left on the display.
we figure that surly BMW was Conservative with range remaining and pressed on. after two miles the display was just dashed lines "- - - - " and I was sweating all the way into the next town where fortunately the engine was still running as I pulled up to the pump.
BMW states "usable" fuel capacity as 2.9 gallons (11 liters), it took 3.0 gallons (11.36 liters) to fill up!
half of the return trip was in darkness and steady rain with lots of spray being kicked up by traffic on the very busy I-35 (main A road) and the bike never missed a beat and the new LED headlight assembly did a good job cutting through the mist.
now for some pictures and the video I shot.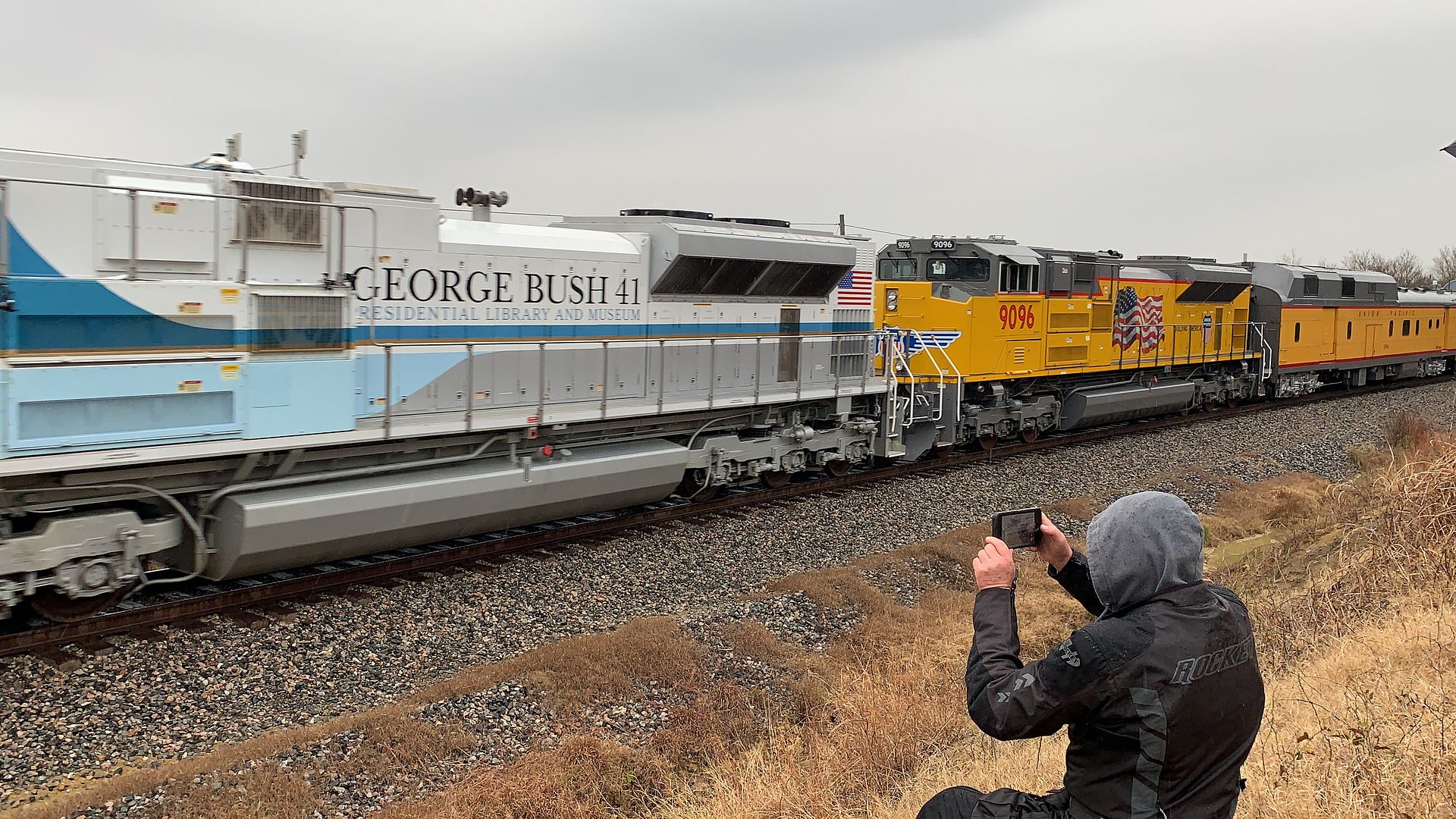 this is the multi function baggage car named "council Bluff" for the town where President Lincoln had signed the bill authorizing the first transcontinental rail road to cross the country.
this is the car where his casket was carried, they installed large windows in the sides in place of the doors normally in that location so People track side could see the flag draped Casket inside.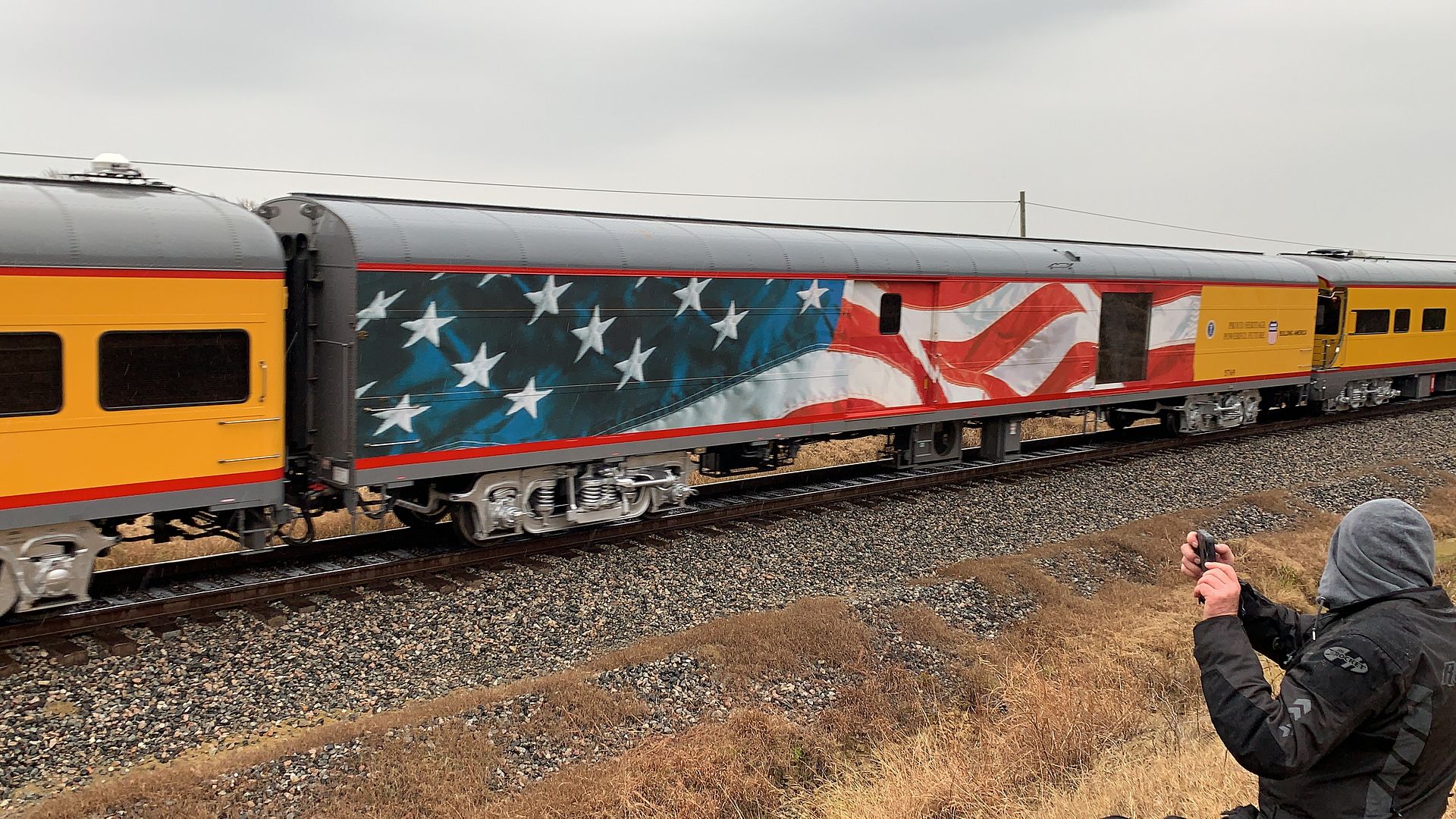 the next car after the "counsel Bluffs" was the "Lone Star" a Business car, President George W. Bush (#43) H.W.'s son and his wife and children rode in this car.
his brother, the former governor of Florida and other family and security rod in the next few cars.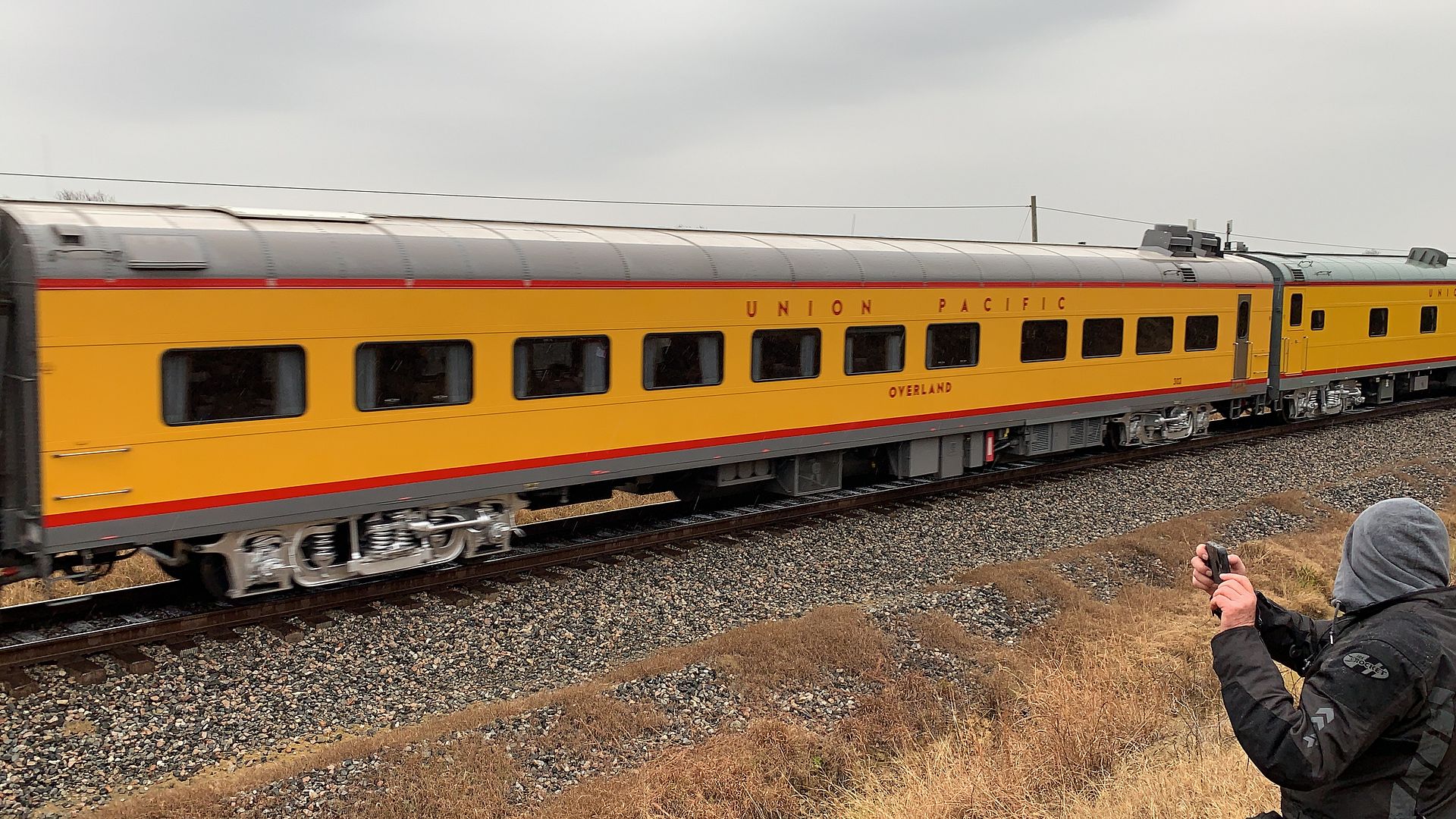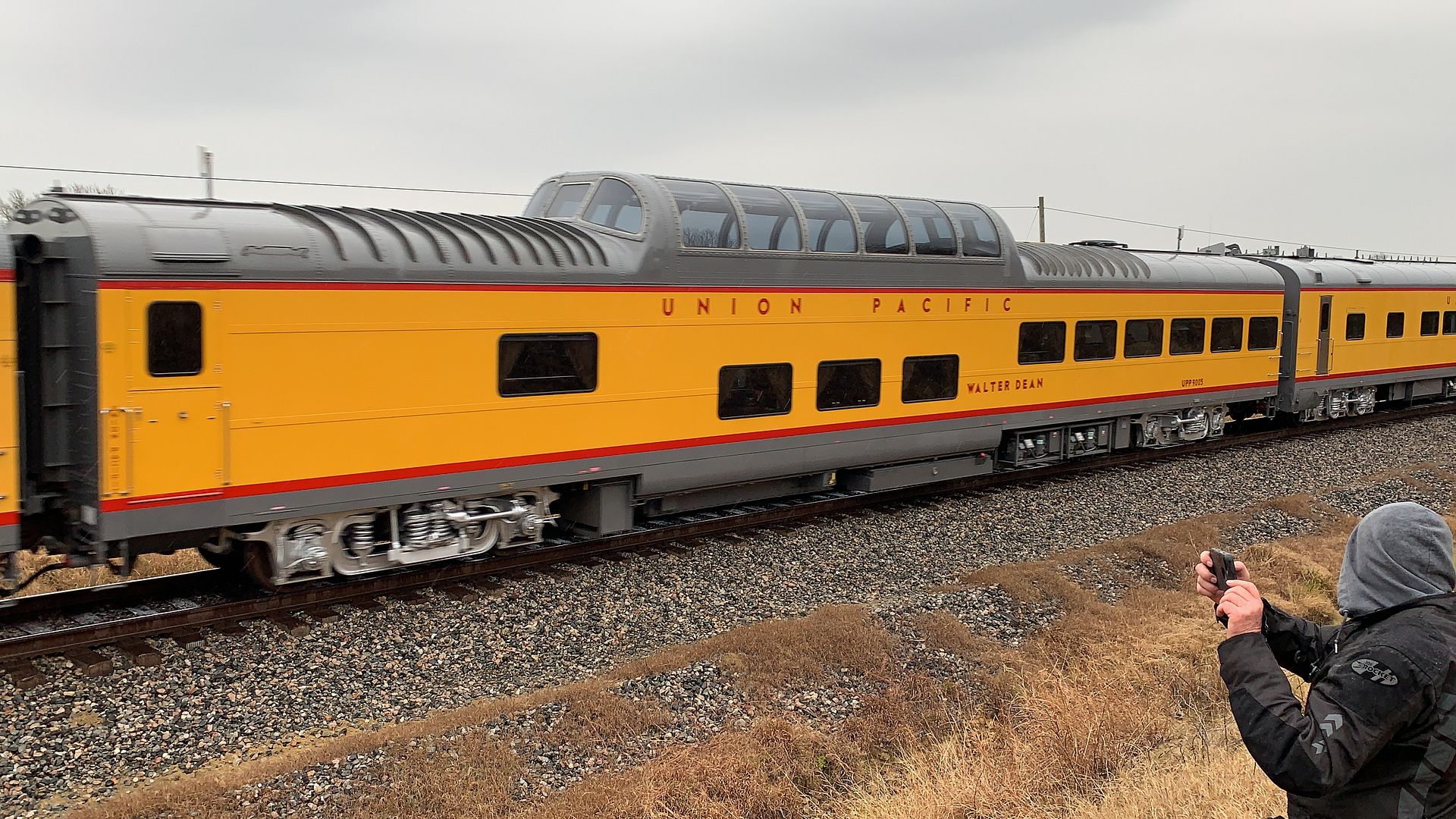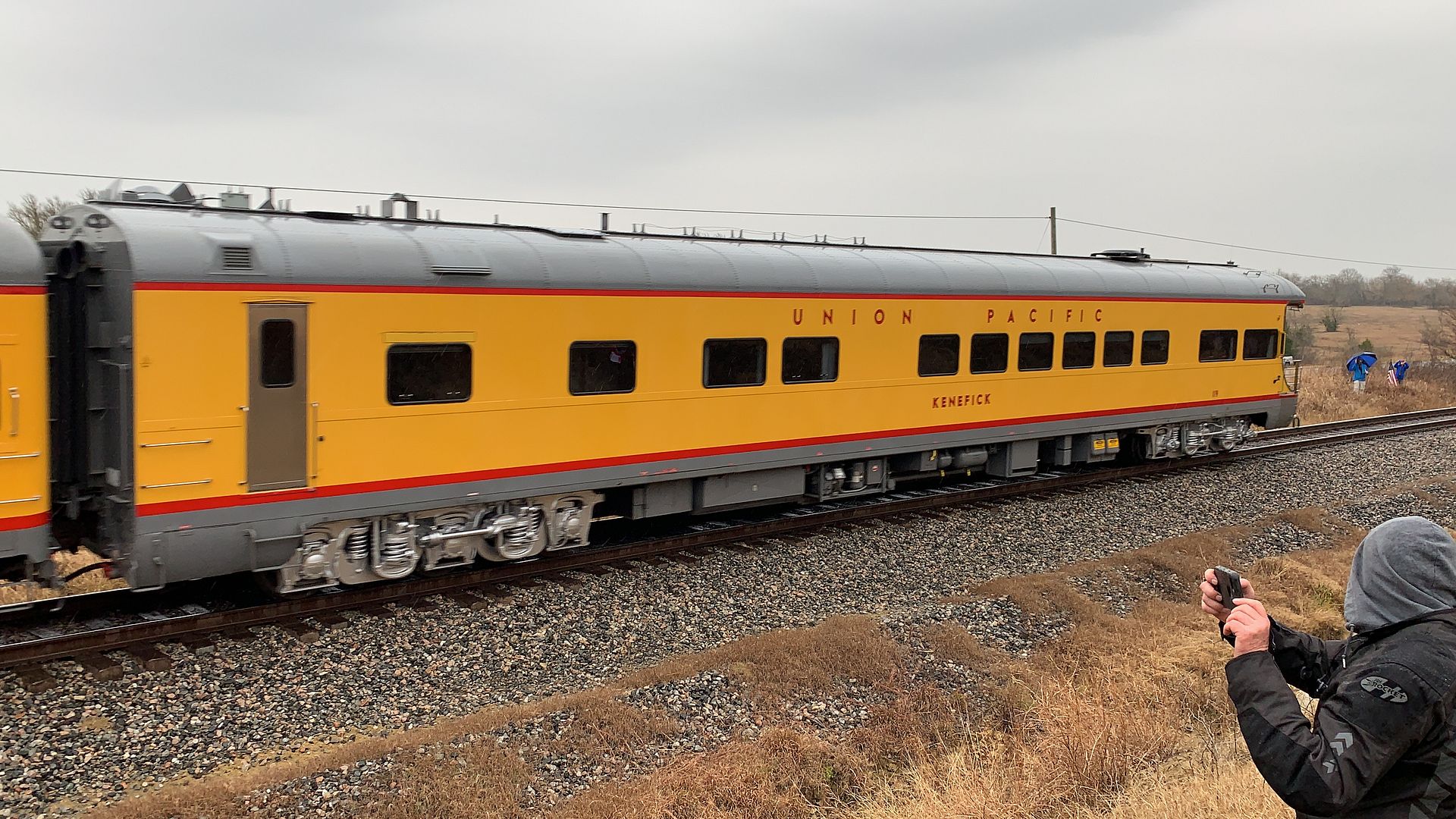 here is the video of the train as it passes.