Discussion Starter
·
#1
·
just got back from a week long pilgrimage to the greater smoky mountain region of North carolina and Tennessee, Home to the world famous "tail of the dragon" 318 curves in 11 miles, nearly all 15mph or less corners. riders are hauled out of there by ambulance every single day during riding season.
Guenther earned his tramp stamps with flying colors, over the week we did a good six through and back passes through the dragon including in the rain and at night. (best done at night)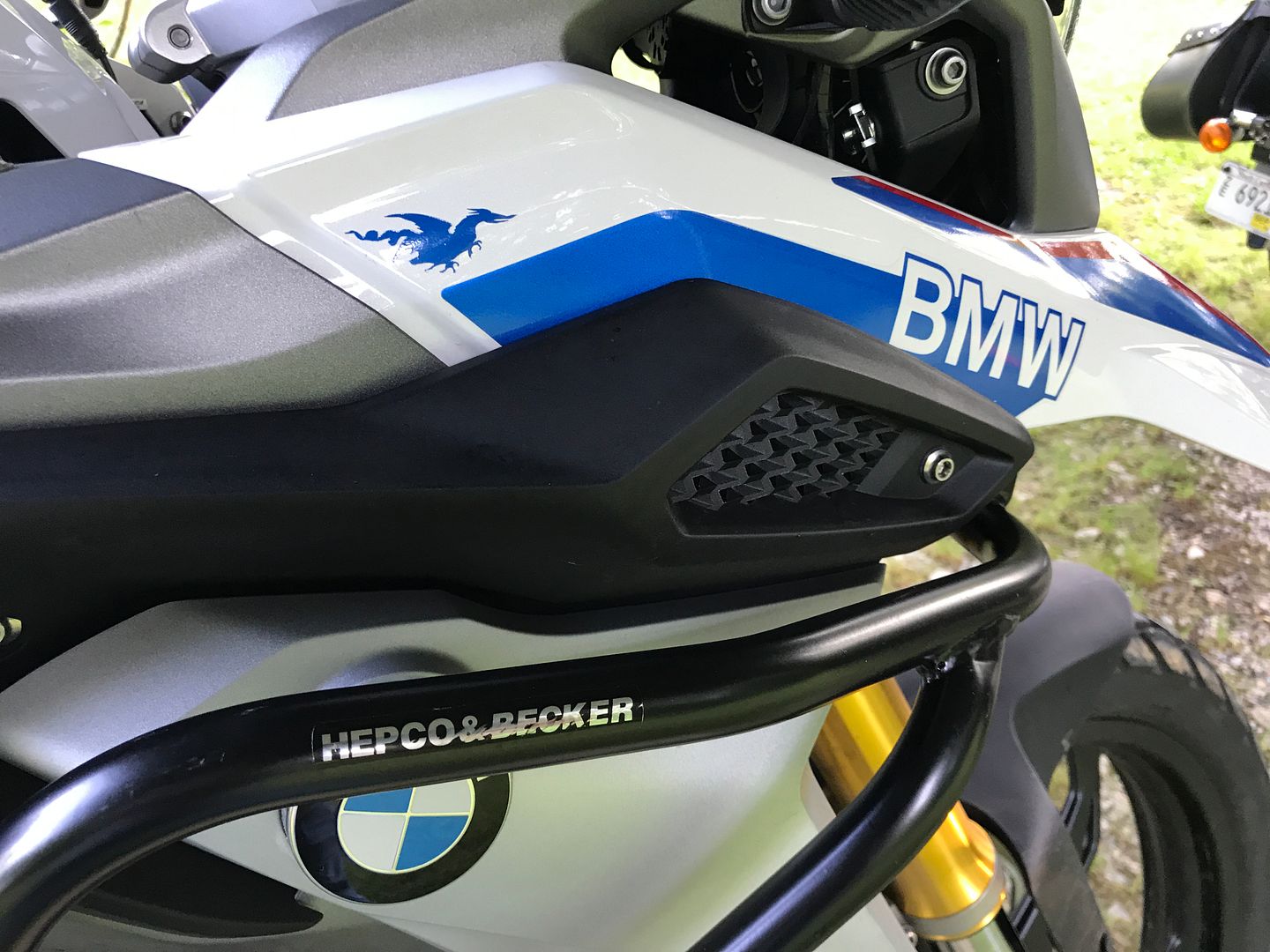 we have been out there several times in the past but always on street bikes and the last time there I realized that "hey! there are dirt roads in these here mountains!" so my buddy brought his KLX400 and I brought the mini GS and we set up some dirt routes in our GPS's
we rode in the rain up till we were above the rain in the cloud to the Joanna Bald fire tower at well over 4000 feet above sea level.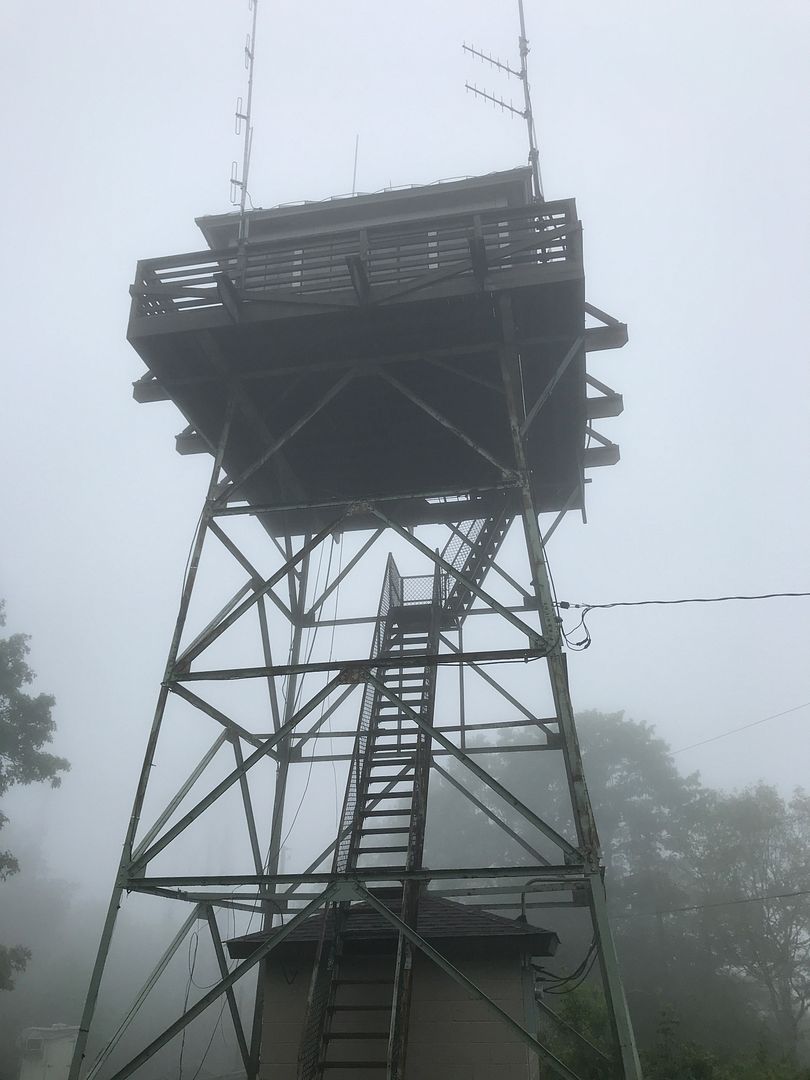 there are several pictures in the forum of mini GS on dirt/ gravel roads but none dirty!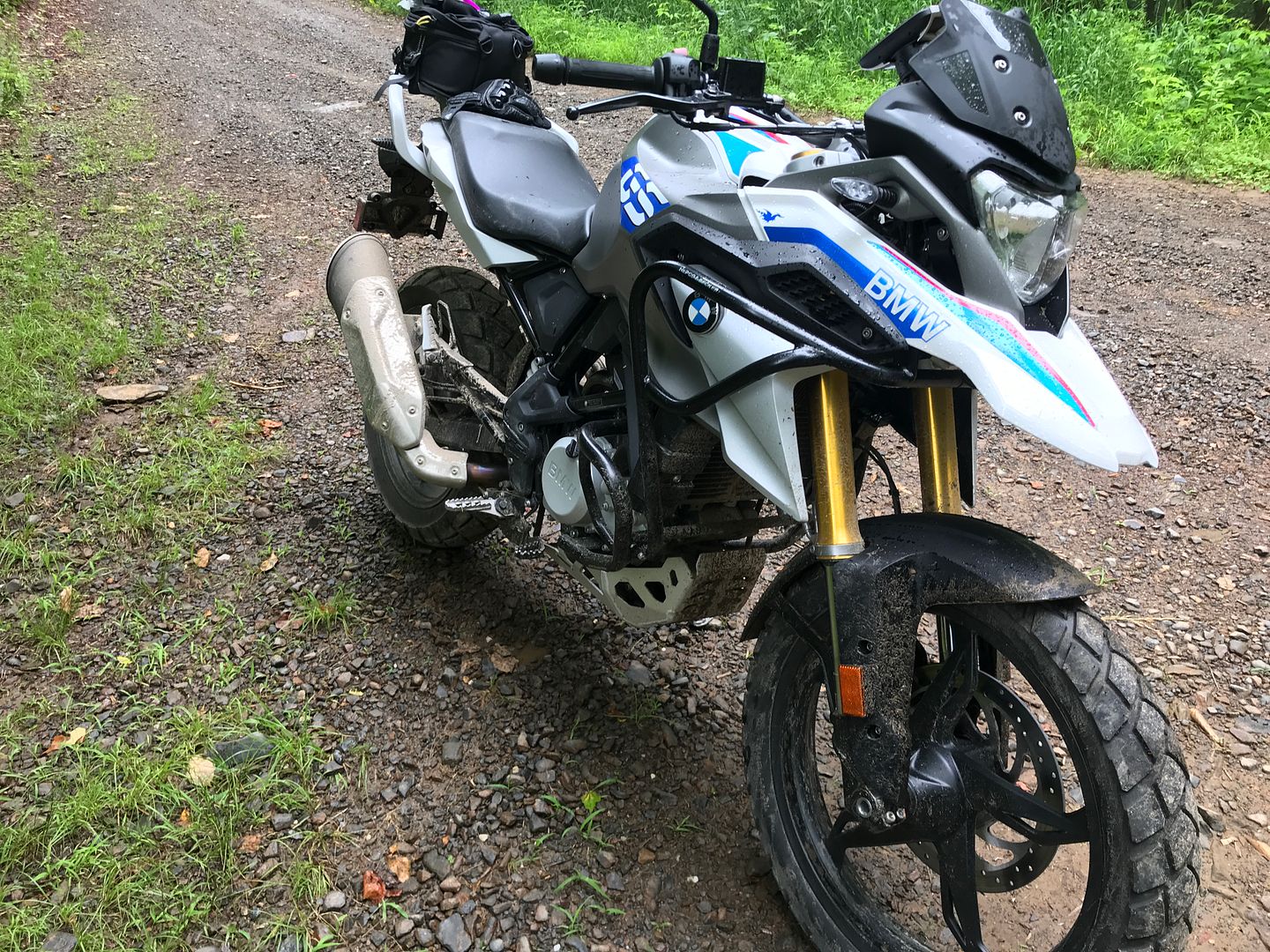 on the dragon tail you never know what you will see.
Harrison Ford did a Peter Pan off this bridge in the movie Fugitive.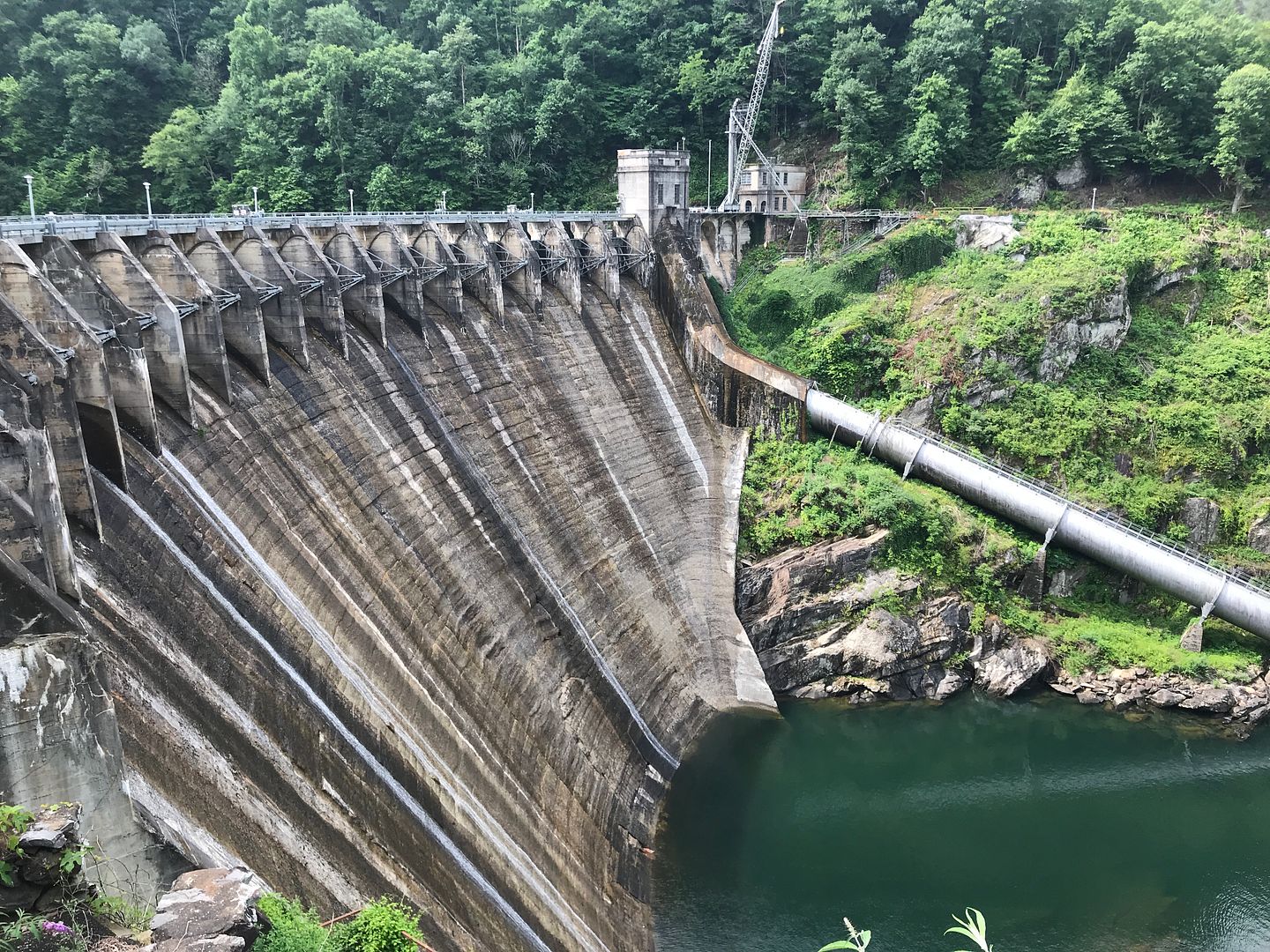 at where we camped there was Honda Africa twin #000002!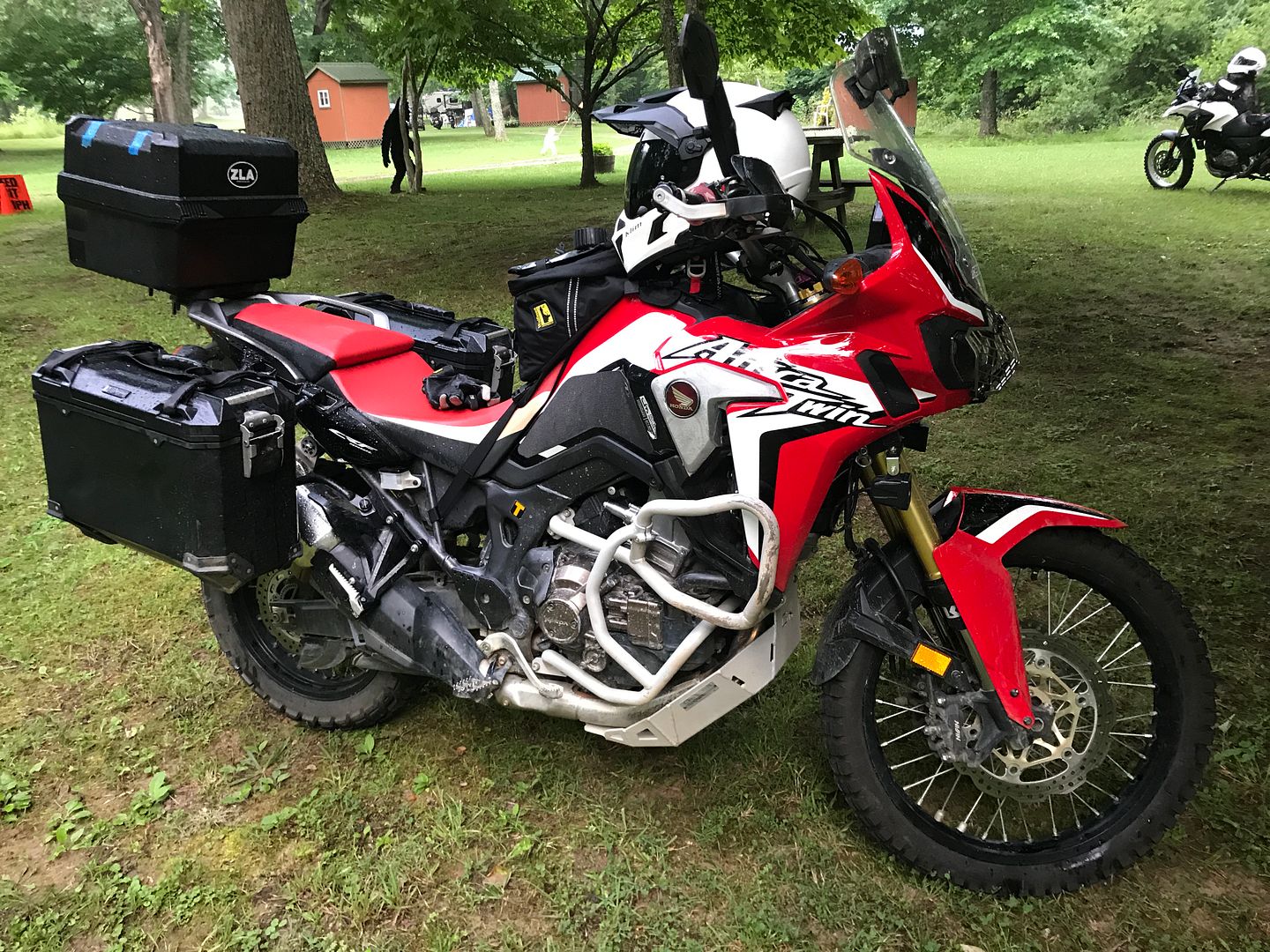 if your friend tries to talk you into going white water rapids riding, just say NO! thats me "swimming/ drowning"